Do you need help with your WordPress website? WPMeer is here to assist you.


Whatever your need, I can help.
Who is WPMeer
WPMeer is me, Miriam Michalak,  hello ~waves~  I have worked in the IT industry since 1998 in many different disciplines and roles.  After moving to the Netherlands in 2004 I decided to give Web Design a spin and found a new passion.
Using  my experience and knowledge, I love to support people in their online adventures.  Whether you are a blogger with a quick question, a micro-business requiring advice & assistance setting up your online presence or a non-profit that needs a bit of extra help then I'm your gal.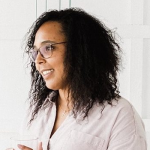 So happy with WPMeer's work, so professional! Working with Miriam was very easy to work with, she took the time to understand my wishes and translated them into a wonderful website. I am very pleased with her services and the result.